Digital Annihilation of Time
Editors' Intro: Issue 1 (2022)
Once upon a moment without time, there was an explosion. Then, out of that explosion, Time, along with all things, came into existence. Time then wove itself through everything we do, make and think—time of the cosmos, time of industry and recreation, time of biology and ecology.
We now find ourselves in an ever-interconnected world with complex cultures, technologies, rituals and thoughts. Our shared discoveries, failures, celebrations, conflicts and history coalesce into the present moment of overwhelming uncertainty, dotted with the incredible inventions, art and theories that make our continued struggle worth it. Shoutout to Time for making it all happen; we couldn't have existed without you.
Einstein famously said that time is relative, divorcing humanity from Time so that it may apply to the vast expanse of the Universe. As self-centred creatures with eyes only for ourselves, we look to other theorists who say that Time is subjective, that time relates specifically to the subject. Or in other words, that Time is human.
From a postcolonial perspective, we understand time as both heterogeneous and conditional (Comaroff, 1985). As Achille Mbembe (2010) writes, "For many people caught in the vortex of colonialism and what comes after, the main indexes of time are the contingent, the ephemeral, the fugitive, and the fortuitous." Indeed, thanks to the accelerated nature of digital technologies and their historical roots in imperial violence, time is becoming less recognisable: 24/7 service, ubiquitous availability and round-the-clock news lead to what cultural critic Jonathan Crary (2014) describes as, "a time without sequence or recurrence…a hallucination of presence, of an unalterable permanence composed of incessant, frictionless operations."
If we were rocks, or trees, or planets, then we might have said that Time is rocks, trees, or planets. Alas, with our limited embodiment of the human, our proclamation stands. As humans, we've evolved beyond mere regard for our immediate environment to be able to tap into folds of memories or contemplate future eventualities. In our human existence, our need for connection has also led to the elaborate constructions of digital infrastructure that allow us to communicate across vast distances and disjointed time, and for you to be reading this now. What strange circumstances we find ourselves in, that Time begets our ability to transcend time, at a juncture where the ubiquity of digital technologies is irrefutable.
It is here that we unearth the theme of DiSCo Journal Issue 1: the digital's phenomenological annihilation of time. "Annihilation" may conjure pictures of violence and destruction, but we also recognise its potential for renewal. In addition to exploring the time that is decimated by the digital, we also advocate for a digital time, with its humanistic elements, that can be moulded to create novelty and value. Counter to the slow cancellation of the future (re: Franco "Bifo" Berardi and Mark Fisher), we ask, can digital time help reconnect and resubscribe?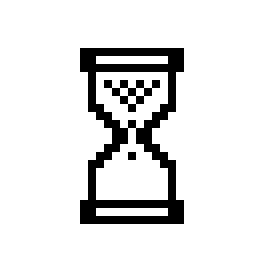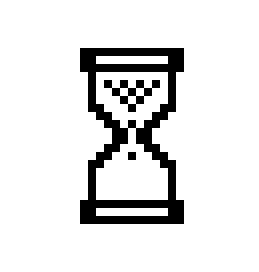 In the inaugural issue, the editorial committee* selected eleven submissions that fall into three classic temporalities: the past, the present and the future. Through these designations, the issue demonstrates the wide range of topics, disciplines and forms that are preoccupied with digital time and its phenomenological reception. Moreover, it shows how these traditional temporalities of time are unfixed, wavering, and prone to transformation in the face of breakneck digitalisation. 
First is ⏳Odes to the Past⏳, which contemplates the digital's influence on historical memory and inchoate relationships. London-based curator Mine Kaplangi and artist Nicky Broekhuysen reminisce the early moments of their friendship by revisiting the 2016 exhibition that brought them together in a mixture of poetry, intimate story-telling and Broekhuysen's binary artworks. Bengaluru illustrator Vidya Gopal publishes a superhero-style comic reflecting on her personal relationship with Instagram, from its early days as a photo-sharing app to its current iteration as a toxic e-commerce portal. Researcher Leah Packard-Grams (UC Berkeley) ruminates on digital papyrology's core as a discipline of temporal manipulation: the reliance on digital tools to study objects leftover from the ancient world, while researcher Katherine Mitchell (UoL Birkbeck) brings us back down to the recent past in her deep-time analysis of John F. Simon's 1997 algorithmic art project Every Icon.
Next, we step into the 📱Technological Present📱, where we can marvel over four meditations of our collective online-offline reality. Chinese-British artist Kelly Wu's performance video questions our reliance on artificial intelligence and its mediators, blurring the distinction between humans and machines, us and them. Kyiv-based American artist Clemens Poole presents an insider's perspective of the ongoing war in Ukraine in real-time and feeling through photos from his smartphone camera roll side-by-side with air raid alarm alerts posted on Lviv's municipal authority's Telegram channel. Artist and curator Liz Blum contributes a series of digital paintings to the issue evoking the disjointed ambivalence we collectively embody as possessors of double identities. Finally, SOAS researcher and music producer Luigi Monteanni argues that DIY music is not dead in the age of neo-digitalisation, curating a mixtape of the new "digital underground", exploring global sounds and digital folklore.
Finally, we take a glimpse into our 🔮Nascent Futures🔮, for which contributors speculate on how emerging technologies and their subsequent ideologies will construct (or destruct) humanity's future. Artist and researcher Karl Logge introduces a new speculative theory-fiction of Weaver Theory, a digital fourfold of weaving, design and digital proliferation that muses on the ancient word "wyrd" and its association with time and introduces a new worlding through the weaver's experience. Co-managing editor and researcher Sandy Di Yu (University of Sussex) cheekily claims "YOLO" in her rotoscoped painting animation and corresponding essay on digital immortality. University of Sussex researcher Ben Potter excavates the metaphor of "artificial intelligence" and how this has shaped the prevalent ontological notions around language AI.
We give no promises about whether this issue delivers a "happily ever after" or resolution to the supposed dilemma of our ongoing digitisation. Rather, our intention is to problematise and perhaps clarify our understanding of time in the digital age. Above all, we hope this issue is an entertaining and stimulating trip through the fissures and plateaus of digital time.
🪩 Welcome to the DiSCo 🪩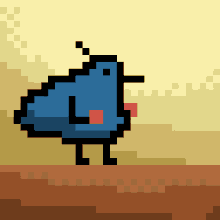 <3
Sandy Di Yu
Sarah Hwang
Craig Ryder
[DiSCo Journal Managing Editors]
*Special thanks to our editorial committee: Tanvi Kanchan (SOAS), Dawn Kanter (Open University), Sarah Middle (Open University; National Museums Scotland), Abhishek Mohanty (SOAS), and Ben Potter (University of Sussex)